© 2023 Christina Gillon Events.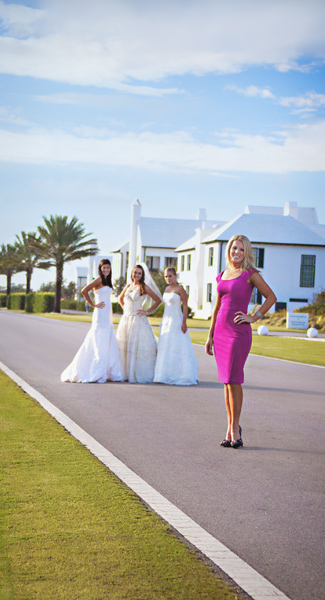 Colors, textures, lighting, music, fantastic food… these are the details that create an ambiance, a mood, a warm and fuzzy feeling. Love is in the details, right? And that's what we're about- creating events that visually express the love between our couples, their friends and families. We want your wedding experience to be an unforgettable memory for the rest of your lives.
My path started in Toronto, and then further south to Atlanta, until I landed at the beach. After years in the corporate world of Marketing and Advertising, I realized that my penchant for feminine details and my tendency to be overly prepared lent itself perfectly to the organized chaos of wedding planning. And voilà! In 2008, Christina Gillon Events (formerly Fête Weddings & Events) was born! I revel in the wedding planning process- from creating a stunning cohesive event from the bride and groom's inspiration to watching it all come to life.
Three fantastic girls have been working with me since the very beginning. We're all October babies, and I swear those Libran traits must be the cornerstone of wedding planning. Annie Lockamy won me over instantly with her infectious smile and openness. She's planned everything from Nascar sponsorship events to children's charity functions, and lots in between.
Kim Nicholalde and Sue Bryant, our trusted coordinators, have never met a wedding situation they couldn't handle. Or a stranger, for that matter. They both began in Seaside, coordinating weddings over ten years ago.
We're so excited to plan your wedding and to experience your extraordinary day with you!

p.s. Click here to read our client reviews!